About
"I am a trusted advisor for my clients providing investment management, insurance, financial and estate planning."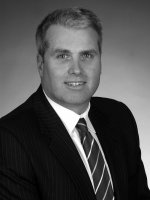 Senior Vice President
Head of Private Client Services.
Email: Click Here
I am a trusted and experienced financial professional providing my clients with portfolio management and investment advice; life, accident & sickness insurance; and comprehensive financial and retirement planning.
My broad experience includes 25 years of service in the investment industry at a Canadian bank-owned investment dealer, at the investment dealer arm of a major global bank, and at PI Financial since 2009. My roles have included Investment Advisor, Director, Branch Manager, and Senior Executive, Regional Director.
As the Head of Private Client Services at PI Financial Corp., I am a member of the firm's Executive Committee, Compliance Committee, and Board of Directors. In addition to managing my personal practice and the firm's Exchange Traded Fund (ETF) Portfolios, I am responsible for overseeing the firm's retail Investment Advisors, recruitment, and sales management.
Since graduating from the University of Toronto, I have consistently focused on continuing education. In 1993, I attained the designation of Certified Investment Manager (CIM) and Fellow of the Canadian Securities Institute (FCSI). Today these have become one of the highest designations granted in the Canadian investment industry.
From 2000-2006 I was a member of the Pacific Council of the Investment Dealer's Association and I have been a member of the BC Regional Committee of the Investment Industry Association of Canada (IIAC), since its inception.
Born and raised in Toronto, I moved to Vancouver in 1999. I reside in North Vancouver with my wife and three teenagers. I enjoy golfing, downhill skiing, cross-country (skate) skiing, and hockey.